Dear Parents,
Welcome to St. Oliver's Primary School website. Thank you for logging into our site.
I hope you have an opportunity to spend a little time exploring and obtaining an insight into the life of the school and the school community.
St. Oliver's P.S. is a small, friendly, family oriented school with a committed and professional staff. The staff engage fully with the Northern Ireland Revised Curriculum providing a broad, balanced and progressive curriculum catering for the children's individual needs enabling each pupil to achieve their full potential.
If you may be considering our school for your child and would like to come and visit the school please feel free to contact me at cwoods407@c2kni.net or 02830878225
Yours Sincerely
Colin Woods
Principal
Thought For The Week
If You Have Good Thoughts
They Will Shine Out Of Your Face
Like Sunbeams
And You Will Always look Lovely
Roald Dahl
Latest Photographs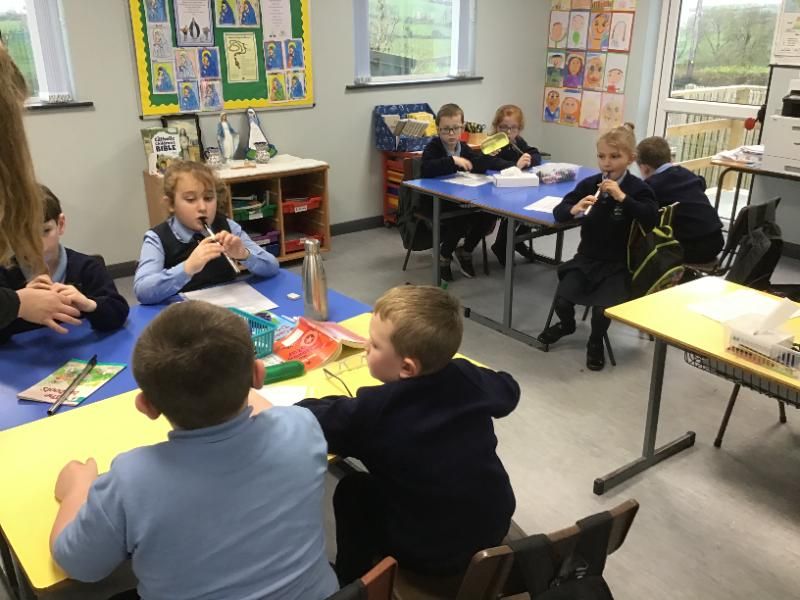 Upcoming Events...
Wednesday, 8th December 2021
irish P5/6/7 (2.50PM-3.50PM)
Friday, 10th December 2021
Tin whitle {Mrs Murphy's class}
Wednesday, 15th December 2021
irish P5/6/7 (2.50PM-3.50PM)
Friday, 17th December 2021
Tin whitle {Mrs Murphy's class}
St Oliver's Primary School, Roxborough Rd, Cullyhanna, Newry BT35 0QJ
Phone: 028 3087 8225